NOTE:  Friday is a moon day so take the day of rest. Saturday is Led Ashtanga with the traditional vinyasa count.  See you then!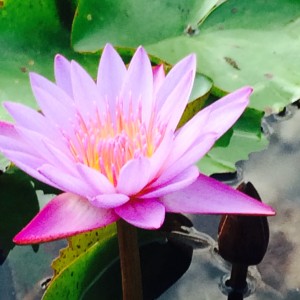 I always enjoyed May in Montclair and this time it has come around quickly.  So much going on we loose site of the time.  Now is always a good time to start your practice, get back into your practice or what?  Did you say "add a new pose?" There is a lot happening in the Mysore room these days and the energy of the  practitioners is focused and strong.  We still have fun, there are still some laughs but everyone has something that they long for and something that they are hanging onto.  It's a process of letting go just enough to let other things in.    I always like to remind students that this is their time on the mat and that they are allowed to focus on only their practice.  No worries about what to do later, groceries, health issues, finances or planning that vacation.  With a practice we become clearer so that we can come to our life with right mindset to address what comes our way.
We have new classes at night now, Tuesday, Wednesday and Thursday at 6 pm, 3 different teachers teaching the Ashtanga method.  The only way to get started or to begin again is to lay out your mat.  This month we are also excited about our guest teacher David Robson coming to AYM for a weekend full of workshop sessions, May 13th to the 15th.
Lastly we will be saying goodbye to two of our dedicated practitioners at AYM.  Clarence Taylor who has was literally the first person to register for a monthly pass  in December of 2008 is moving to Syracuse this June to be closer to family (winters in Florida of course).   Casey O'Conner will be moving to Boston to settle and we are very happy for him however he will be missed greatly in our AYM family.  Looking ahead we are planning a gathering to give our best wishes this month to both of these fine people.
Namaste,
Deb