All workshops are are chosen with the dedicated student in mind to deepen your practice and have an opportunity to learn from high level teachers in the Ashtanga lineage. This is called Parampara. All levels are encouraged to participate from the beginner to the advanced student. There is always a jewel to take away no matter where you are in the journey. We never stop learning and growing in the practice.
Stress, Triggers, and Trauma Sensitive Yoga Practice-Workshop series May 5-7, 2023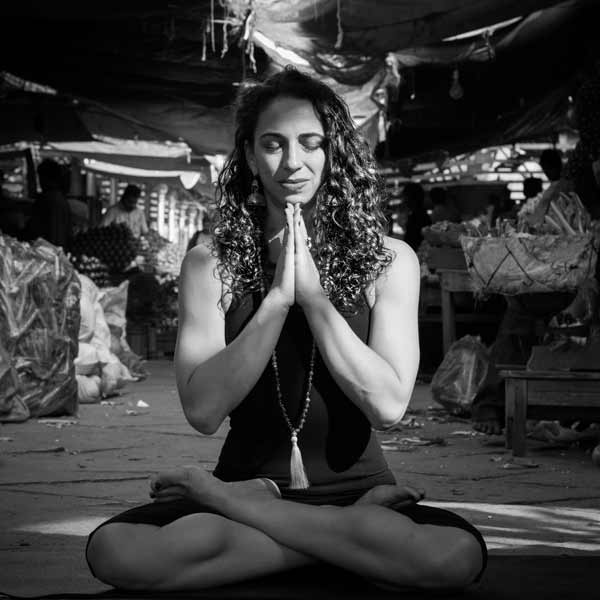 The practice of yoga touches on our deepest layers of being and brings to the surface all of our vulnerabilities. In the right hands, we have an incredible opportunity in practice to heal our wounds, stresses and traumas. Without the right skills, we risk retraumatization to ourselves or others. Trauma is in every room. Whether you work in a yoga studio, online from home, or in any environment with other people, you benefit from these teachings.
Something can happen in yoga practice where we can become very open and vulnerable and start to feel every tiny tightening as a massive stress. We become over-sensitive and dysregulated if no one has taught us to develop the other side of practice: emotional regulation, strength, and resilience. We start to feel every little thing as if it's a big deal, like the story of the pea under the mattress. This is normal in the beginning but when this persists life gets very uncomfortable. Ultimately, we don't want our practice to make us feel everything intensely without giving us the tools so those things overwhelm us.
Join yoga teacher trainer and somatic coach, Lara Land, author of The Essential Guide to Trauma Sensitive Yoga, for a weekend of exploration and empowerment as you redefine yoga and its purposes and learn how to create safer spaces for both yourself and others. Lara will share her experience teaching yoga in Rwanda to genocide survivors and how that experience has influenced her teaching style and mission since before Trauma Sensitivity was part of our collective awareness in the yoga community. Dive into the inner workings of your brain and nervous system Look more closely at the kinds of traumas experienced in different cultures and increase your awareness and cultural sensitivity.
In this workshop Lara Land breaks down how stress affects our bodies, minds, and breath and how this shows up in the yoga room.
In this Program, you will Explore
How to define and look for trauma

What happens to the mind/body system during and after a traumatic event

The ways in which yoga can regulate the nervous system

Specific practices for grounding, awakening awareness, and centering

Common trauma triggers and how to avoid them

Ways to reframe your yoga teaching and practice

How to practice or teach yoga in any environment

Mindfulness and self-care for these times and why it's so important

Self knowledge and awareness and privilege in the yoga room
This workshop is for anyone starting, returning to, or deepening their yoga practice. You will gain often overlooked insights into the body-mind system and being with it consistently over the long term to support your own individual health and a healthy community.
Friday 6-8p – Opening talk
Everyone has been through at least one traumatic life event. In this talk, we explore how our assumptions and presumed limitations are molded by past experiences in our lives and family histories and what we can do to start shifting that. We discuss the ways stress shows up uniquely in each person and how we can support moving it and enjoying more peace in our practice and in our lives. Lara shares her work bringing yoga to genocide survivors in Rwanda and to shelters and harm reduction spaces throughout the NYC and DC areas.
Saturday 9-11 Guided Yoga Practice
Explore the principles from the Friday night talk in action as we practice together.
Saturday 12-3 – Fidgets, Hypervigilance, and Zoning Out
Dive into the inner workings of your brain and nervous system in part 1 of Trauma Sensitive Training. You will learn what happens when we are stressed and how yoga, practiced intentionally with these insights can regulate your entire system. Look more closely at the kinds of traumas experienced in different cultures and increase your awareness and cultural sensitivity. Discover how to look more closely at the messages coming from your own body and what to do with the information you are receiving. We will explore our tendencies in our yoga practice and how to work with them to grow and enjoy practice through all phases of life. Lecture & Practice.
Sunday 12-3 – Mindfulness, Self-Care, Community
Exploring the role of Mindfulness and Self-Acceptance even as we grow and expand. Practices for sustaining connection to ourselves and others. We will discuss the important role of mindfulness and compassion in your work as a practitioner and close with a trauma-sensitive body scan.
Investment $300 paid by April 17th, $350 after and up to event. RSVP today.