Embroidered Shawls
Beautiful embroidered shawls generously measuring 75 inches long by 28 inches wide plus fringe on both sides. These are warm and cozy with a unique design in bold flattering colors. These shawls are to be admired by the intricate patterns and detailed designs showing beautiful craftsmanship. Two price points depending on the amount of detail as shown below.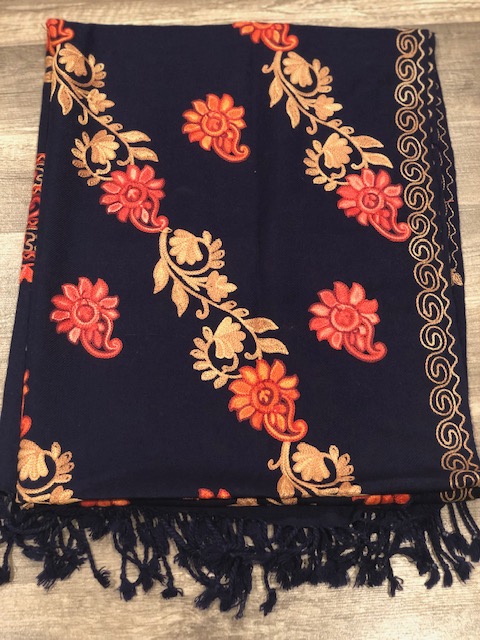 100% Cashmere Pashmina Shawls
Pashmina shawls in assorted colors and designs. Lightweight and easy to wear. Measuring 68 inches long by 28 inches in width with added fringe to both sides. Excellent quality with detailed stitching.
Mysore Rugs $50 each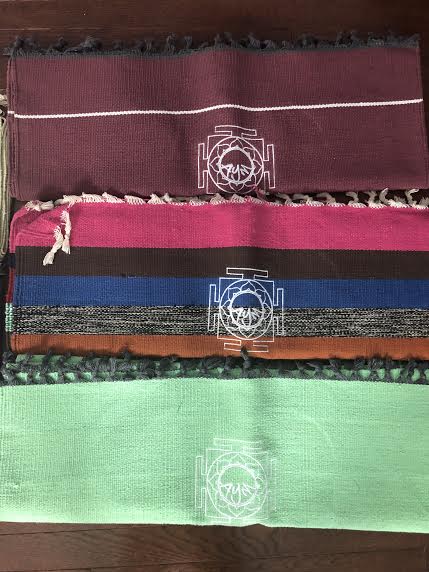 Towels $15 each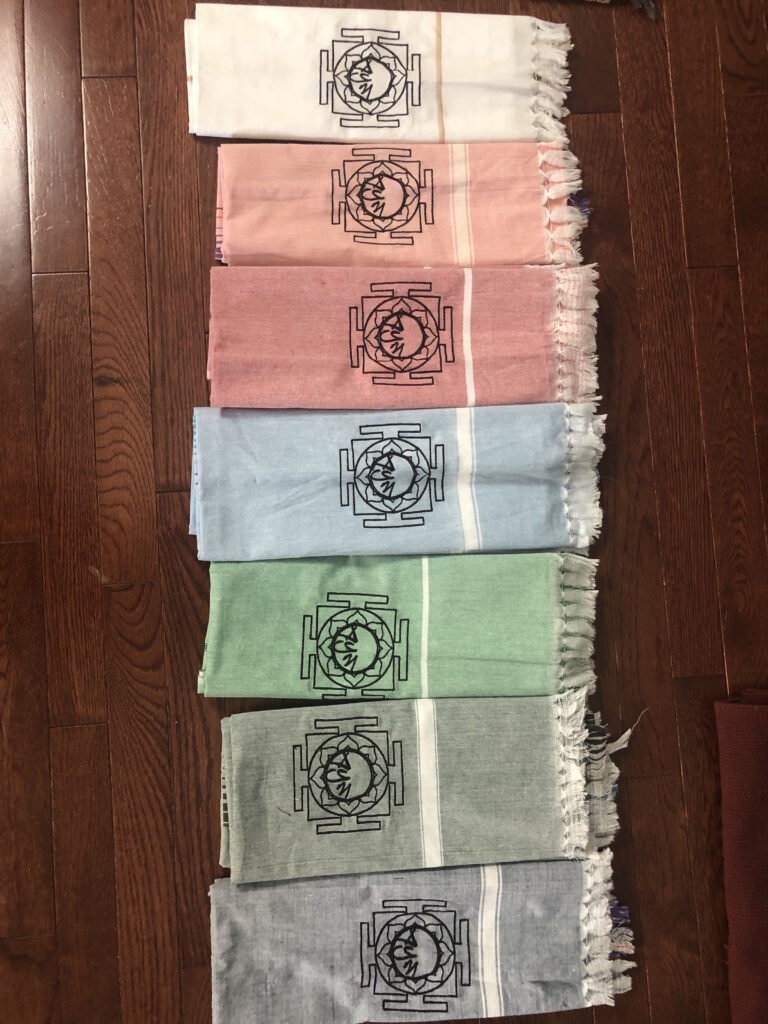 Note: All items are available at 127 Valley Road, Montclair and shipment can be arranged. Payment can be made by Venmo, PayPal, Zelle or your MindBody account. Shipping is added and will be approximately $10 added to the order.