Please download the convenient MindBody app for our up to date yoga scheduler and to register for a class on your smart phones and devices.   All your memberships and class packs can be viewed here once your email is verified and synched.
The Practice
Ashtanga yoga is a vinyasa breathing system with every movement linked with the breath. It is taught in a sequence with focus on breath, the asana and bandhas which are internal locks and the drishti or the gazing point. This is is commonly referred to as a Trishtana method with focus on those three main points.
Mysore Sessions/Beginning Mysore
Mysore style originated in Mysore, India from Sri K. Pattabhi Jois. This is the traditional method for learning Ashtanga.  In these sessions a relationship is built with your teacher and energy is shared between a mix of yoga practitioners at various levels. It is inspiring, challenging and fun. No prior yoga experience is necessary, only a commitment to grow and learn in the practice.  It is best to be consistent so that you can learn the sequence.   Beginners and those new to the sequence are welcome to start anytime and in any Mysore session.
Guided Ashtanga/Led Beginners  
This is a great place to start to understand the sequence of asana or poses that make up the primary series. Learn how to flow in the sequence and experience the important elements for practice.  Teacher will give added instruction if necessary.
Full Led Primary Series
Traditional led classes will focus on the Trishtana; breath, asana and the drishti. Focus is on the proper vinyasa and matching the movements with the breath.  Some experience with Ashtanga is helpful but not required.
Class Package Rates
$20 drop in welcome
$175 for 10 class pack (3 month expiration)
$280 for 20 class pack (3 month expiration)
$188 monthly unlimited
Contracts $180 monthly (auto-renew)
Note:  We will not be extending class packs or any monthly packs unless AYM is closed for vacation or studio is only open for self practice. Auto renew may be cancelled anytime with 1 week notice via email prior to monthly expiration.   New contracts can be started anytime of the month.  All payments and fees to be paid prior to participation in any practice sessions or classes.  Thank you in advance for your cooperation.
New Students:   Looking to give Ashtanga a try?  For one month you can practice in the Mysore room and start learning the method for $108.   See for yourself how the practice will resonate with you.
$108 unlimited for new students 
---
---
---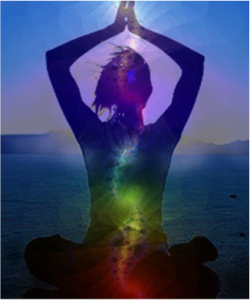 Looking for Kundalini Yoga?  AYM hosts Kundalini Yoga Classes with a full schedule at 127 Valley Road, Montclair, NJ.   Please go to Montclair Kundalini Yoga to find out more and click here to register with this program directly.   Don't forget to refresh your browser if you have been on another schedule.